Leadership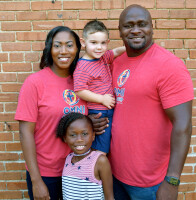 Devinion Valentine
Lead Servant
E-Mail:

Devinion B. Valentine (Valentine is his preferred name), was born in Dallas, TX. Valentine served proudly in the U.S. military for four years and is now overjoyed to serve the Kingdom of God. He received a B.B.A. from the University of Texas at Arlington in Management and a Masters of Divinity from Southwestern Theological Seminary in Fort Worth, TX. Valentine was blessed to also serve as lead and founding pastor of Amazing Grace Bible Church for eight years. His craving to see the gospel grasp hearts of those living in Cedar Hill and worldwide is very contagious. Valentine's passion to make God known is derived from an all-consuming love for Jesus.
His personal vision is to make God known by loving all people and making disciples of Jesus Christ. He is a passionate teacher of the Word,and is equally passionate about modeling the message he delivers. He is one who understands the grace and goodness of God and desires to reciprocate these attributes to everyone he meets.
Valentine has been married to Alecia, his companion, lover, and partner in ministry, for almost 10 years. They have three children, Nick (married to Ashley), Neria and Chasen. They also are the proud grandparents of Harper Valentine. Alecia is truly a blessing to Valentine and is proof of God's favor in Valentine's life. She is a wonderful wife, miraculous mother, clear communicator, and an awesome administrator who loves Jesus. Alecia, a Baylor University alum, also earned a Master's degree from the University of Texas at Dallas.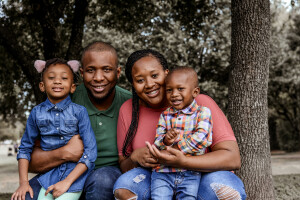 Portia Uchendu
Preschool & Elementary Director
E-Mail:

Portia, a proud Air Force brat, grew up moving across the globe. Born in Mississippi, she found herself at home in countries such as Germany and England. Stateside, she has lived in Little Rock, AR, Houston, TX, and she now currently resides in Cedar Hill, TX.
Portia realized her passion for working with kids when she was 15 years old, by assisting her mother in children's ministry. Building upon that passion, she later began her journey in the Early Childhood Education field as a preschool teacher for many years until finally accepting a role as an Education Director. Currently she working in one of her mostly fulfilling roles a homeschool mom.
Portia is married to husband, Lotanna Uchendu. Their relationship is a cultural mashup of the American + Nigerian experiences, connected by their love of engaging and equipping youth for the Kingdom of God. Through this union, they have two beautiful children, Kennedy and Benjamin. Before serving at Omni, Portia served along with Lotanna as kids' leads for five years at a church plant in Houston, TX. By God's grace, she hopes to serve as a complementary resource for teaching fundamentals, facilitating gospel conversation and overall discipling the children of Omni Fellowship.